Neuropathy Treatment In Grand Rapids, MI
FDA-Approved Neuropathy Relief: Zero Medication Required
Neuropathy is a common neurological disorder affecting the peripheral and central nervous systems. At Legacy Chiropractic, we commonly see people suffering from symptoms such as numbness, tingling, or weakness in the hands or feet; pain or cramping in the muscles; loss of sensation in the extremities; and problems with balance and coordination.
Dr. Steph has helped hundreds of people in the Comstock and Grand Rapids area overcome neuropathy pain WITHOUT costly medication or surgery. Schedule an initial $49 consultation to see how our center can help you feel amazing, get back to living, and be the best version of you.
How Our Neuropathy Care Plan Works
Stop masking the symptoms and get to the root cause of the neuropathy
1. Be Truly Heard
And Understood
Far too many people have told us that they felt like their doctor was not listening, and rushed off after filling yet another prescription, ignoring the true cause of their issue. Let's change that so you can finally be heard.
2. Take The First Step
Towards Healing
"We don't guess…we test." The first step is finding the cause of the neuropathy. Our state-of-the-art facility allows us to gather the evidence to support the diagnoses and clinical decisions that help you get better, faster.
3. Be More.
Do More.
We create a customized care plan based on five key areas of health to address the root cause of your neuropathy getting you back to the best version of YOU, faster. Get healthy, stay healthy. Be more, do more. That's what TRUE healthcare looks like.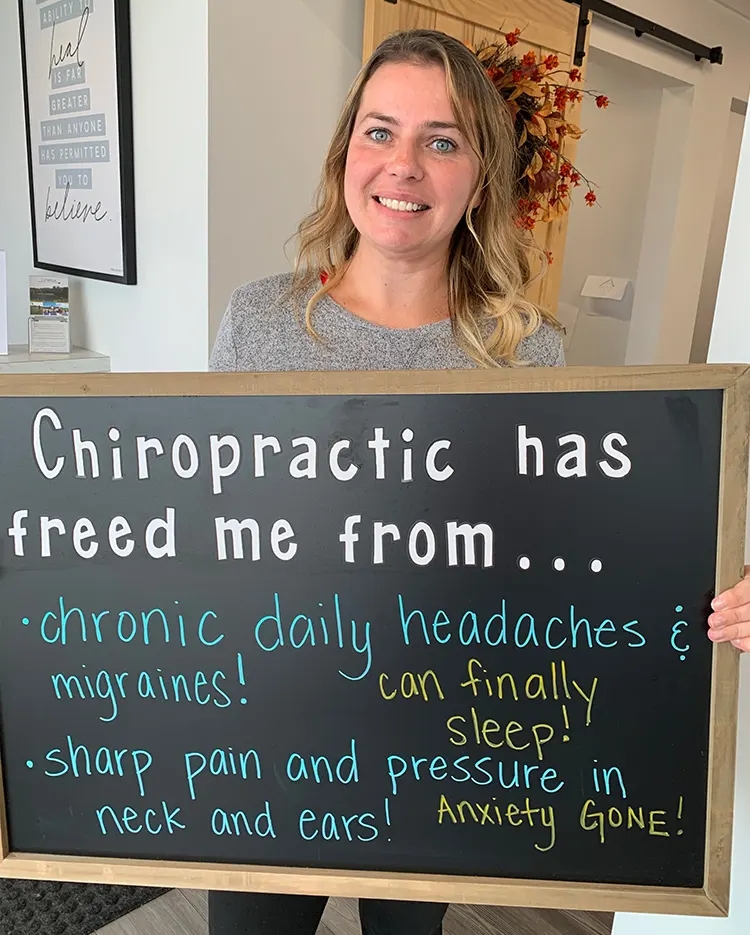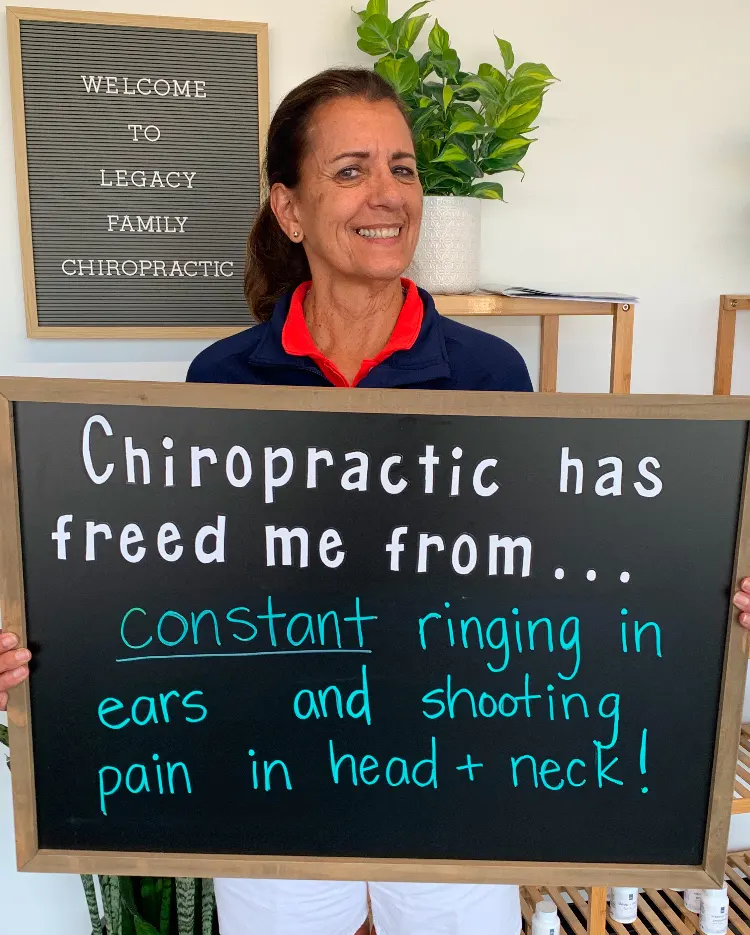 Neuropathy can be caused by many things, from diabetes to traumatic injuries. Unfortunately, the condition is often overlooked by physicians and patients alike. Below are some approaches we use to care for neuropathy.
Comprehensive Consultation and Exam
At our center, we take a comprehensive approach to treating neuropathy. We start with a consultation to get to the root of the problem. Then, we perform a thorough exam to rule out any other potential causes of the symptoms. After that, we develop a personalized treatment plan that may include chiropractic adjustments, physical therapy, electrical stimulation, suggested supplementation, and lifestyle changes. We also offer support and resources to assist our patients in managing their conditions and enhancing their quality of life.
Chiropractic Care
Chiropractic care is a drug-free, non-invasive treatment option for neuritis that focuses on restoring normal function to the nervous system. By aligning the spine and correcting subluxations, chiropractors can take pressure off the nerves and allow them to heal.
Chiropractic care effectively reduces pain, improves nerve function, and increases range of motion. It is a practical and safe treatment for neuritis that can help you get back to living your life.
Decompression Therapy
Spinal decompression is a non-surgical treatment that gently stretches the spine to relieve nerve pressure. It can help reduce pain, improve blood flow, and promote oxygen delivery to the affected areas. If you're looking for a safe and effective treatment for neuritis, this therapy may be right for you.
Nutrition/Supplementation
A critical aspect of treatment is nutrition and supplementation. A healthy diet is vital for everyone, but it is essential for those with neuritis. Certain nutrients can help to support nerve health and reduce inflammation. These include omega-3 fatty acids, B vitamins, vitamin D, and magnesium.
I WANT TO SCHEDULE AN APPOINTMENT
Emily Herrmann
2023-05-09
I could not recommend Legacy Family Chiropractic more! Everyone there is super friendly and they make sure to get to know all of their patients. Not only are they super personable, but the chiropractic care is absolutely amazing. Anyone looking to get adjusted should highly consider Legacy Family Chiropractic!!
Danielle Crilley
2023-05-01
It's been an incredible experience with Dr. Steph and I'm excited to continue working with him. My pain is gone and I am looking forward to continuing toward my long term health goals.
After many many years of seeking medical treatment, PT, chiropractic and pain management for my neck and back, I was encouraged by a friend to try working with Dr. Steph. I thought, "OK, but if this doesn't help, I'll just have to live with my pain." Well, I just finished my first month of treatments and home exercises and had an xray taken of my neck. I was SO surprised to see the improvement in 30 days!!!! So, if there is anyone out there who also is discouraged with getting help, but no improvement, I now highly recommend working with Dr. Steph. He has a wonderful "bedside manner" in that he quietly and gently encourages, as well as gives advice. He gives me hope in my journey. The difference I see in his care is that it is all individualized treatment, working with xrays which show exactly where the issues are. After all these years I now feel like there is light at the end of the tunnel.
Captain Insano
2023-03-16
Far the best chiropractor I've been to,very knowledgeable and explains thing in detail. Staff is FANTASTIC and friendly..I sleep better move around better, and don't make my old man noises and flopping like seal when get up off the floor..I recommend to everyone and all ages
Steve Hadersbeck
2023-02-24
I am a new patient and by the third adjustment was surprised at the better neck movement and back flexibility waking up in the morning I have. I'm especially impressed with the holistic approach to chiropractic care. Physical, mental, food, vitamins and exercise. One must be pro-chiropractic to appreciate what Legacy Family Chiropractic offers to the Grand Rapids community.
Cindy Heinbeck
2023-02-22
Although I am in the early stages of my treatment, I have already experienced some weight loss, less shoulder and
neck pain
. Positive thinking, exercise, and treatments are my small steps to a bigger goal.
Shonnie Plasman
2023-02-15
I wasn't sure at first about going to another chiropractor. My husband convinced me after watching me hobble around and suffer. I'm so glad he did! This treatment is fantastic. Dr. Steph really knows his patients. I'm moving so much better. My headaches are far less frequent. I'm getting off meds and I feel like I'm really progressing. I like the home rehab tools I've been given and enjoy doing the exercises. I truly feel like I am getting my life back and look forward to enjoying the activities I once did. I highly recommend anyone go to Family Legacy.
Brenda Burrington
2023-01-31
I have been going to legacy for two months and I feel so much better. The staff is very knowledgeable. My posture is better and my all over health is better. I recommend them 100 percent.
I was in several life altering accidents over the years and had been living with chronic pain for the last 23 years. I have been to many doctors to try and treat the pain with not much success. Then I saw the add for Legacy Family Chiropractic. They were giving a free informational lecture so I went to check it out. I decided to start treatment. It was not very long when I was sitting at my home and I had this very unusual feeling. I had not felt this for 23 years. The feeling was no pain! I actually had to take a moment and catch my breath I was so happy! 23 years! I have not been coached or paid to tell you any of this. But, I praise God I started those treatments! Thanks to Dr Stephan Bohemier and his wife Sarah and his staff for making my quality of life much better! I appreciate it very much!
Amanda Vanderpool
2022-12-31
I just started going to Legacy Family Chiropractic and already have seen progress. I am not having as much neck pain and not having as many migraines. It is definitely worth the visit.
I WANT TO SCHEDULE AN APPOINTMENT
There are different types of mononeuropathy, including peripheral mononeuropathy, autonomic neuropathy, focal mononeuropathy, and others.
Peripheral Neuropathy
Peripheral mononeuropathy is nerve damage resulting from diabetes, certain medications, infections, traumatic injuries, and exposure to toxins. Symptoms may include numbness, tingling, pain, and weakness.
Diabetic mononeuropathy is the most popular type of peripheral mononeuropathy. It typically affects the feet and legs first and can eventually spread to the hands and arms. Diabetic mononeuropathy is brought up by high blood sugar levels damaging the nerves.
Medication-induced mononeuropathy can be caused by chemotherapy drugs used to treat cancer or HIV/AIDS. Antidepressants, heart medications, and over-the-counter drugs have also been linked to peripheral mononeuropathy.
Infections such as shingles or hepatitis C can lead to nerve damage. Traumatic injuries, including those from car accidents or falls, can also cause peripheral mononeuropathy. Besides, exposure to toxins such as lead or mercury can damage the nerves and cause peripheral mononeuropathy.
Proximal Neuropathy
Proximal neuropathy, also known as lumbosacral plexus mononeuropathy, is a type of peripheral nerve damage that occurs when the lumbosacral plexus, a network of nerves in the lower back and pelvis, is damaged. This mononeuropathy can cause weakness and pain in the legs and hips. Proximal mononeuropathy is most often caused by diabetes, but certain infections, injuries, or tumors can also cause it. Treatment for proximal mononeuropathy typically relieves pain and improves strength and function.
Autonomic Neuropathy
Autonomic mononeuropathy is a kind of mononeuropathy that affects the autonomic nervous system. The autonomic nervous system controls involuntary body actions, like blood pressure, heart rate, digestion, and sweating. Autonomic mononeuropathy can occur in any part of the autonomic nervous system.
Symptoms of autonomic neuropathy depend on which organ or body system is affected. If blood pressure control is affected, symptoms may include lightheadedness or fainting when standing up too quickly. If the digestive system is affected, symptoms may include nausea, vomiting, diarrhea, or constipation. Other possible symptoms include trouble urinating (urinary incontinence), sexual dysfunction, and problems with sweating.
Other conditions, such as diabetes or certain infections, usually cause autonomic mononeuropathy. It can also be caused by certain medications or surgery.
Treatment for autonomic mononeuropathy focuses on managing the underlying condition and relieving symptoms. For example, if diabetes is the cause, treatment will focus on controlling blood sugar levels.
I WANT TO SCHEDULE AN APPOINTMENT

"I have no more numbness, tingling, or burning sensation in my skin! My acid reflux is gone, and I have been able to participate in activities I love, like the Ladies Pool League. I'm also sleeping better and have lost weight now that I can be more active again!"
Kelly

"I no longer experience shooting pain, am off multiple prescription drugs, have better circulation, and am back to doing yoga in the park!"
Sue

"No more Raynaud's Syndrome symptoms and neuropathy for me since coming in! I'm back to spending hours doing the things I love!
Amanda W.

"I now have a better night's sleep, fewer headaches, numbness, tingling, and dizziness gone!"
Amanda N.

"I can enjoy Disc Golf again! I used to get debilitating nerve pain and migraines ALL the time – now they're both gone."
Mitch

"I could barely move, and after only two visits, I no longer experience sciatic nerve and hip pain. I'm taking long walks with my sister and best friend Barb again."
Janice

"I'm 90 years old and have significantly less low back and neuropathy pain. I wish I had found Dr. Steph sooner."
Ray

"I was able to get on my hands and knees all weekend in the yard without pain for the first time in years AND without pain medication too!"
Steve

"I am now off of my two prescription medications and back to fishing!"
Greg

"I have no more sharp shooting pain in my neck, and the pressure in my ears is gone! I experience no more daily headaches and migraines and can FINALLY sleep. As a bonus, my anxiety has greatly improved since starting care."
Caralee
Voted Top Chiropractor By Grand Rapids Magazine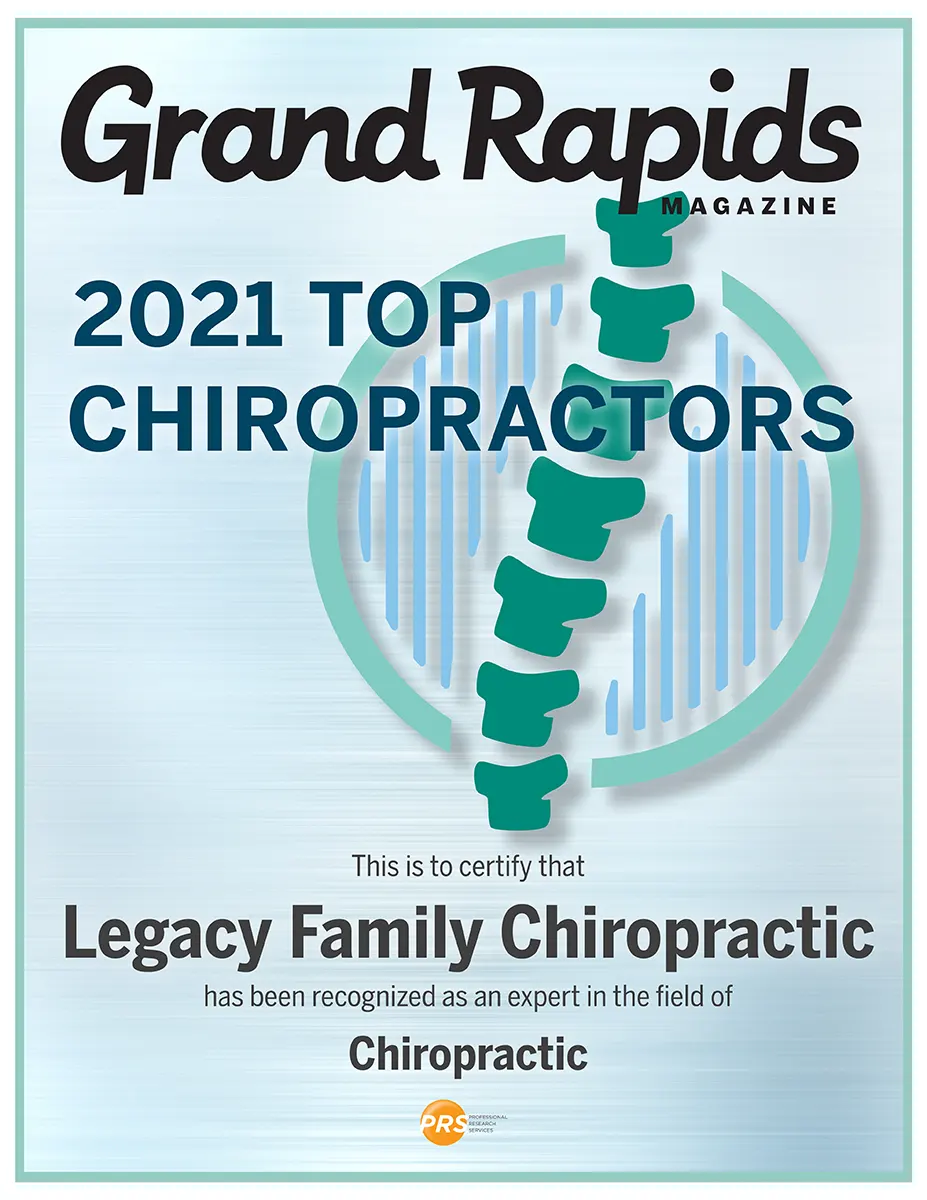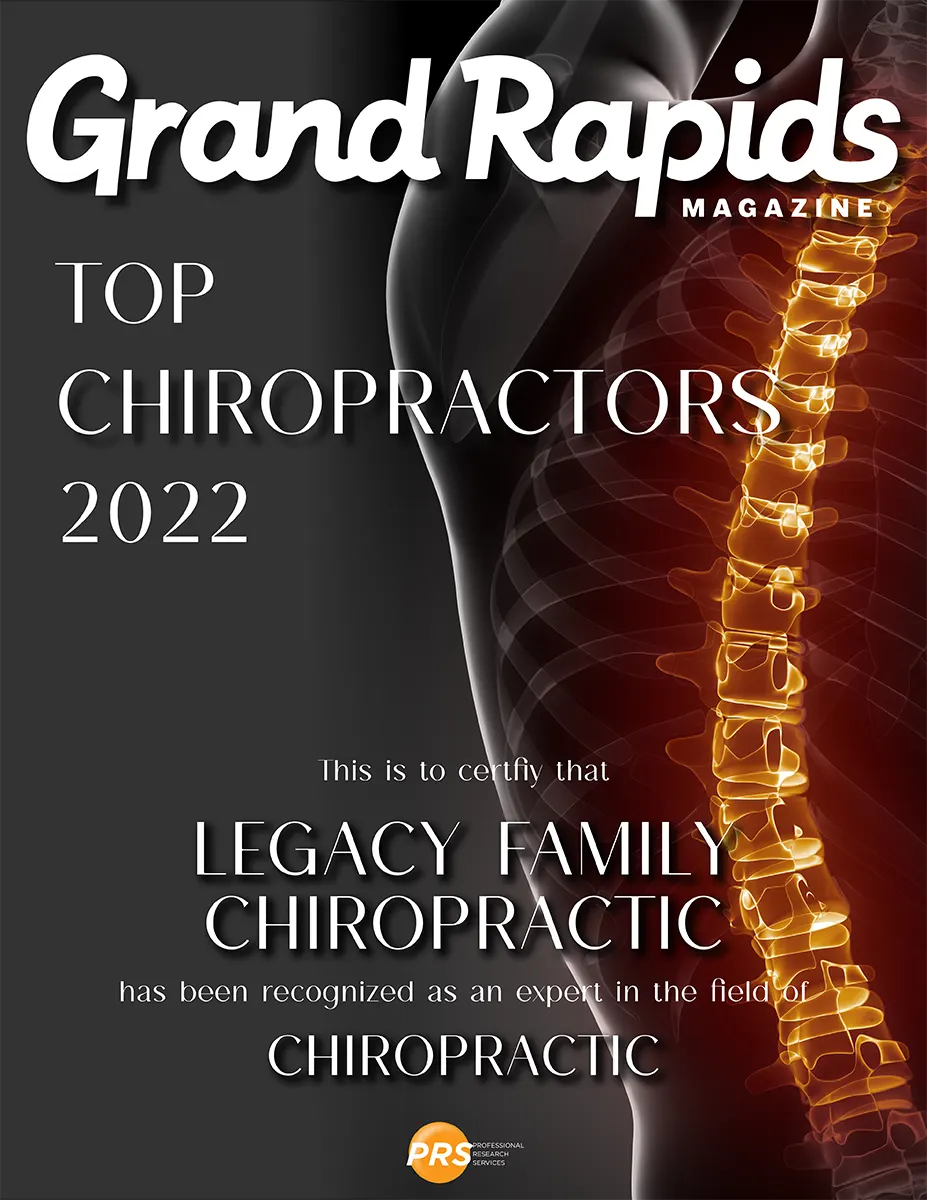 Frequently Asked Questions
Neuropathy is often called a "silent epidemic" because its symptoms are often misdiagnosed or overlooked. If you or a loved one you know is living with mononeuropathy, it's essential to understand how to manage your symptoms and get relief. This section will help you know what you can do to help yourself or a loved one. Some frequently asked questions on neuropathy include:
Can a chiropractor help with neuropathy?
Neuropathy is a general term for various conditions involving damage to the nervous system. This can include the brain, spinal cord, and the nerves that connect them. Injuries, infections, or diseases can cause mononeuropathy. It can also be inherited or caused by certain medications or toxins.
Chiropractic care is a form of optional medicine that focuses on diagnosing and treating mechanical disorders of the musculoskeletal system, especially the spine. Chiropractors use manual therapy, including manipulation of the spine, joints, and soft tissues, and ergonomic and nutritional counseling.
Can a chiropractor help with numbness in the feet?
The response to this question is yes; a chiropractor can help with numb feet. Chiropractic care is a holistic approach to health care that focuses on the body's ability to heal. When the body is in alignment, the nervous system functions properly, and the body can heal itself.
Chiropractors use various techniques to align the spine and improve nerve function. These techniques include spinal manipulation, massage, and stretching. Chiropractic care is safe and effective for many people. It can be used to treat a wide variety of conditions, including numbness in the feet.
What are the warning signs of neuropathy?
There are a few warning signs that may indicate you have mononeuropathy. These include:
Numbness in your hands or feet
A feeling of being unable to move your arms or legs
Sharp, shooting pains in your extremities
Muscle weakness
Loss of balance or coordination
What is the main cause of neuropathy?
There are many possible neuropathy causes, but the most common cause is nerve damage. This can be caused by physical injury, infection, or exposure to certain toxins or chemicals. It can also be caused by diabetes or other diseases that affect the nervous system.
Does neuropathy go away?
Neuropathy is a condition that impacts the nerves, and it can cause pain, numbness, and weakness. It is important to note that neuropathy is not curable, but it is possible to manage the symptoms and enhance the standard of life with treatment options such as chiropractic care.
How do you stop neuropathy from progressing?
The most critical thing you can do to stop mononeuropathy from progressing is to see your chiropractor. Many treatments available can help slow the progression of neuropathy and improve your quality of life.
I WANT TO SCHEDULE AN APPOINTMENT