Fibromyalgia Treatment in Grand Rapids, MI
Fibromyalgia is a complex pain syndrome that is most often characterized by extreme sensitivity and chronic pain throughout the entire body, often accompanied by debilitating fatigue, sleep disturbances, poor gut and digestive health, hypersensitivity to stimuli, psychiatric disorders, and dysfunction of the autonomic nervous system (the part of your nervous system that you don't voluntarily control, e.g., your heartbeat, hormones, digestion, etc.) 1, 2
Fibromyalgia is still misunderstood and misdiagnosed by too many medical professionals, even specialists in rheumatology, due to the lack of objective testing methods. (They exist, they're just not being utilized yet!)
According to top scientific journals like Nature, The Journal of Clinical Rheumatology, and even Healthline.com, the consensus in modern medicine seems to be still that there are no tests to definitively confirm a diagnosis due to significant shortcomings like the "absence of any objectively measurable findings" (meaning their many tests can't find anything "wrong") and the claim that early diagnosis and prevention are still elusive goals. 1, 3, 4, 5
At Legacy Family Chiropractic, we too often meet new patients who have had hope ripped away from them even after several specialist visits. The intentions of the doctors were good, but the patients' stories are often the same – years of misdiagnoses and ineffective treatments leading to an eventual label of "Fibromyalgia" and then even more treatments that ignore the cause. Worse, several of our patients were told the symptoms were "all in their head," leading to psychiatric evaluations and more prescription drug-based treatments. These patients carry their dysfunctions and diagnoses through life because they feel no one is listening to them or getting to the actual cause of the various issues. If this sounds familiar to you, please know there is hope.
We believe, based on currently available and newly emerging evidence, that science has already uncovered the major contributing factors that lead to Fibromyalgia (stressful life events, chronic inflammation, genetic predisposition, abnormal gut microbiome, autonomic nerve dysfunction including hyper-sensitization of the central nervous system, etc.) Your doctor is likely simply missing a couple of critical tests that are not yet standard protocol in their world. Therefore, they aren't connecting all the dots correctly or addressing the right areas in the right order.
It's not their fault. Sometimes protocols take years to change.
If you have Fibromyalgia or other Rheumatic auto-immune conditions or are a medical provider reading this, please read on and consider co-management with us.
I WANT TO SCHEDULE AN APPOINTMENT
How Our Fibromyalgia Care Plan Works
Stop masking the symptoms and get to the root cause of your fibromyalgia
1. Be Truly Heard
And Understood
Far too many people have told us that they felt like their doctor was not listening, and rushed off after filling yet another prescription, ignoring the true cause of their issue. Let's change that so you can finally be heard.
2. Take The First Step
Towards Healing
"We don't guess…we test." The first step is finding the cause of your fibromyalgia. Our state-of-the-art facility allows us to gather the evidence to support the diagnoses and clinical decisions that help you get better, faster.
3. Be More.
Do More.
We create a customized care plan based on five key areas of health to address the root cause of your fibromyalgia getting you back to the best version of YOU, faster. Get healthy, stay healthy. Be more, do more. That's what TRUE healthcare looks like.
How We Treat Fibromyalgia In Grand Rapids, MI
Comprehensive Consultation and Exam
As Chiropractors, we do not diagnose or treat the symptoms of Fibromyalgia per se. We are interested in finding the various causes of dysfunction in your body that lead to a Fibromyalgia diagnosis and help you restore function and heal at your best. The examination and health history intake are critical to developing an individualized plan of action to help get you well. When we analyze and measure the shape of your neck and the health of your spine, digital X-rays give us definitive evidence of neurological stress on the brainstem and spinal cord, a vital piece of the Fibromyalgia puzzle. Since 2013, and more recently in 2022, science has published what we've noticed for decades as chiropractors that physical abnormalities in the cervical curve of the neck exist in over 80% of Fibromyalgia cases. 5, 6
Furthermore, since 2019, researchers are finally starting to connect the health of the gut microbiome to the severity of Fibromyalgia symptoms. 7, 8, 9
These recent studies finally offer the very first objectively measurable findings in helping to diagnose these very tough cases and indicate the roadmap to solving the problem for the millions of Americans suffering from this. The correction of the cervical spine should be a part of every Fibromyalgia case as part of the co-management between specialties. We have also begun offering comprehensive lab testing for those who need more answers through our MaxMetabolix program with Genova Diagnostics. This testing can help us determine if your gut microbiome plays a role in your condition.
Chiropractic Care for Chronic Pain Syndromes in Grand Rapids, MI
As you read above, in over 80% of chronic pain syndromes like Fibromyalgia, we will find abnormal shapes in the spine, which can easily alter the performance of the brainstem, spinal cord, and overall central nervous system. 10, 11, 12
Structural correction of your cervical spine by a chiropractor trained in this area is a top priority for anyone with chronic diseases like Fibromyalgia or other auto-immune and inflammatory conditions. The most significant impact a chiropractic adjustment can have, is directly on the autonomic nervous system, via stimulation of the Vagus nerve, by improving your "Fight/Flight" stress response and reducing chronic inflammation. This neurological "calming" effect is why so many chronic conditions respond almost immediately when someone starts care here at Legacy Family Chiropractic in Grand Rapids, MI. 13, 14, 15, 16, 17, 18, 19, 20, 21, 22, 23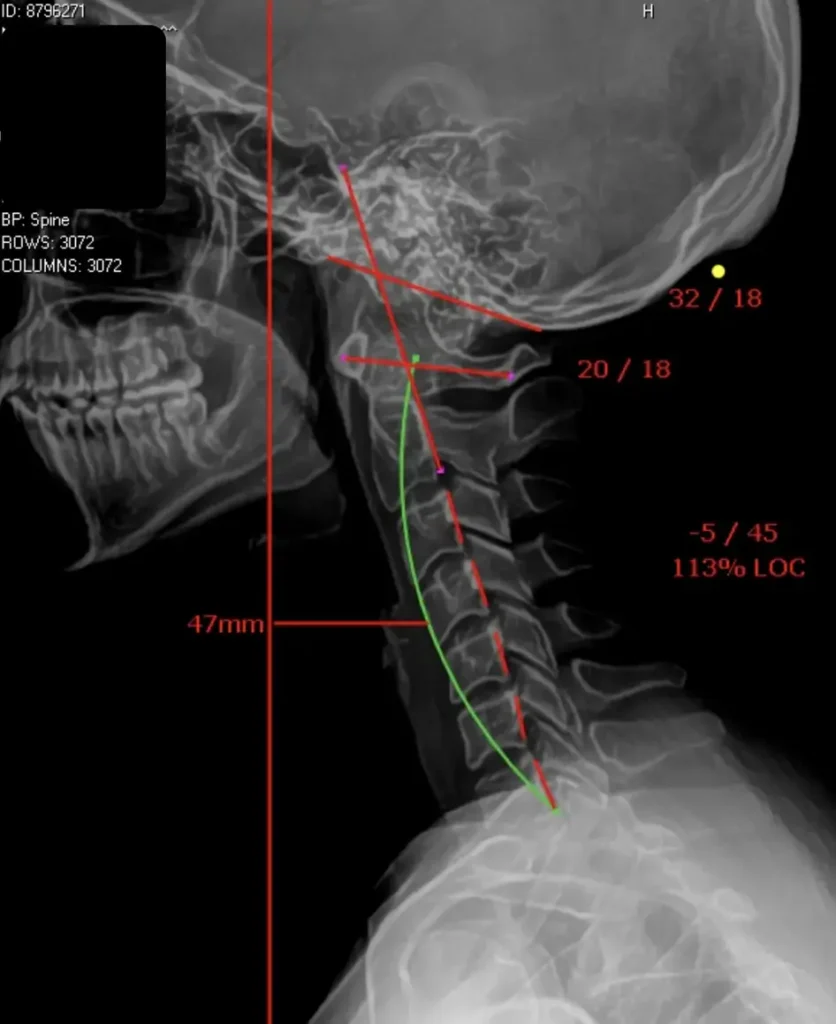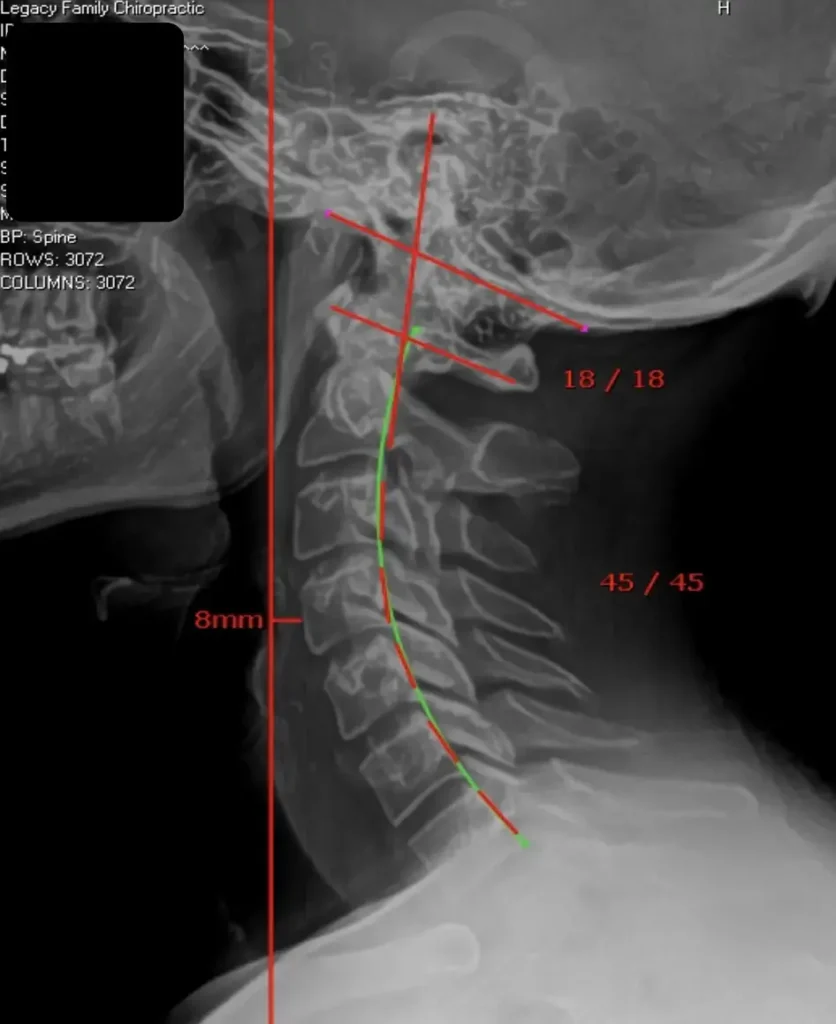 Science has understood for many years that Dysautonomia (dysfunction in the central nervous system) is almost always present in cases of Fibromyalgia, chronic pain, irritable bowel diseases, sleep disturbances, chronic fatigue syndrome, auto-immune inflammatory diseases like rheumatoid arthritis, lupus, multiple sclerosis, and even Alzheimer's, Parkinson's, and major depression. 24, 25, 26, 27, 28, 29, 30, 31, 32, 33, 34, 35, 36, 37, 38
It is common sense and biologically plausible that correcting the abnormal stresses acting on your spinal cord and brainstem will positively affect your neurological health, regardless of the condition. Medical diagnoses are useful in helping us understand what is going on, but when it comes to actually solving the problem, everyone deserves to know how their central nervous system is functioning inside the protective layers of their spine and how specific gut health markers (also heavily influenced by autonomic nerve health) 39, 40, 41 may be playing a primary role in WHY you've been getting sicker year after year with no results.
The answers might be more straightforward than you thought and right around the corner if you take action. Schedule an appointment today, and let us put together a personalized care plan that may include spinal correction, custom rehab, and the 5 Essentials system of MaxLiving.
Diet, Gut Health and Fibromyalgia
Gut health and an increase in inflammation seriously impact Fibromyalgia. In our Gut-Brain connection workshops, we describe how dysfunction in the nervous system is where disease begins, but also how poor gut health and chronic inflammation play a significant role in the root cause of all chronic disease. 42, 43, 44
Both neurologic dysfunction (too much Fight/Flight stress responses) and a bad diet and lifestyle destroy gut health. Add a few rounds of antibiotics and you have the perfect storm for auto-immune and chronic disease. It stands to reason the best diet for Fibromyalgia is full of anti-inflammatory foods. It is best to first cut out the known culprits with added sugar and inflammatory oils and stick to mostly clean meats and veggies.
Knowing it is vitally important to not only correct the cause of neurological dysfunction through corrective chiropractic care and spinal rehab but also to address the various causes of inflammation and poor gut health, we at Legacy Family Chiropractic offer testing to specifically identify the sources of chronic inflammation and gut dysfunction through our MaxMetabolix program.
We Don't Guess, We Test!
By collecting specific information about your nervous system and your gut microbiome, we can put you on the fast track toward healing like no other program out there can.
Many clinics offer functional medical testing and supplement programs, but none add the critical component of analyzing and fixing the dysfunction in the central nervous system that is potentially harming your gut-brain connection. We utilize all 5 Essentials of MaxLiving to help fast-track your results.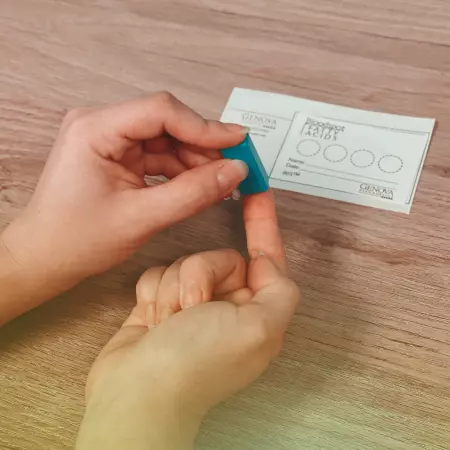 Does Exercise Help Fibromyalgia Symptoms?
Absolutely! Anyone experiencing chronic and inflammatory autoimmune conditions should know the abundant science on this topic. Research has consistently found that activities that positively stress the body's tissues, like exercise, can reduce the painful symptoms of Fibromyalgia and several other chronic conditions. A comprehensive review done in 201745 of 35 published scientific studies showed definitively that several types of exercise programs can be invaluable when it comes to reducing symptoms and improving quality of life. Notable studies within that review mention that aerobic activities of increasing difficulty, like progressive walking (increasing distance and intensity gradually) and strength training, are two of the most effective exercises to reduce pain and disease activity in people with chronic conditions like Fibromyalgia and several others. 46, 47, 48
One last exercise type mentioned throughout the studies that seems to improve the person's perceived quality of life in the critical areas of physical and mental health is stretching! 49
So get out there and start moving your body more! If you need a customized exercise plan designed just for you, don't hesitate to come in for an initial evaluation so we can first find the cause of your issues, but more importantly, help point you in the right direction with the right action plan!
Emily Herrmann
2023-05-09
I could not recommend Legacy Family Chiropractic more! Everyone there is super friendly and they make sure to get to know all of their patients. Not only are they super personable, but the chiropractic care is absolutely amazing. Anyone looking to get adjusted should highly consider Legacy Family Chiropractic!!
Danielle Crilley
2023-05-01
It's been an incredible experience with Dr. Steph and I'm excited to continue working with him. My pain is gone and I am looking forward to continuing toward my long term health goals.
After many many years of seeking medical treatment, PT, chiropractic and pain management for my neck and back, I was encouraged by a friend to try working with Dr. Steph. I thought, "OK, but if this doesn't help, I'll just have to live with my pain." Well, I just finished my first month of treatments and home exercises and had an xray taken of my neck. I was SO surprised to see the improvement in 30 days!!!! So, if there is anyone out there who also is discouraged with getting help, but no improvement, I now highly recommend working with Dr. Steph. He has a wonderful "bedside manner" in that he quietly and gently encourages, as well as gives advice. He gives me hope in my journey. The difference I see in his care is that it is all individualized treatment, working with xrays which show exactly where the issues are. After all these years I now feel like there is light at the end of the tunnel.
Captain Insano
2023-03-16
Far the best chiropractor I've been to,very knowledgeable and explains thing in detail. Staff is FANTASTIC and friendly..I sleep better move around better, and don't make my old man noises and flopping like seal when get up off the floor..I recommend to everyone and all ages
Steve Hadersbeck
2023-02-24
I am a new patient and by the third adjustment was surprised at the better neck movement and back flexibility waking up in the morning I have. I'm especially impressed with the holistic approach to chiropractic care. Physical, mental, food, vitamins and exercise. One must be pro-chiropractic to appreciate what Legacy Family Chiropractic offers to the Grand Rapids community.
Cindy Heinbeck
2023-02-22
Although I am in the early stages of my treatment, I have already experienced some weight loss, less shoulder and
neck pain
. Positive thinking, exercise, and treatments are my small steps to a bigger goal.
Shonnie Plasman
2023-02-15
I wasn't sure at first about going to another chiropractor. My husband convinced me after watching me hobble around and suffer. I'm so glad he did! This treatment is fantastic. Dr. Steph really knows his patients. I'm moving so much better. My headaches are far less frequent. I'm getting off meds and I feel like I'm really progressing. I like the home rehab tools I've been given and enjoy doing the exercises. I truly feel like I am getting my life back and look forward to enjoying the activities I once did. I highly recommend anyone go to Family Legacy.
Brenda Burrington
2023-01-31
I have been going to legacy for two months and I feel so much better. The staff is very knowledgeable. My posture is better and my all over health is better. I recommend them 100 percent.
I was in several life altering accidents over the years and had been living with chronic pain for the last 23 years. I have been to many doctors to try and treat the pain with not much success. Then I saw the add for Legacy Family Chiropractic. They were giving a free informational lecture so I went to check it out. I decided to start treatment. It was not very long when I was sitting at my home and I had this very unusual feeling. I had not felt this for 23 years. The feeling was no pain! I actually had to take a moment and catch my breath I was so happy! 23 years! I have not been coached or paid to tell you any of this. But, I praise God I started those treatments! Thanks to Dr Stephan Bohemier and his wife Sarah and his staff for making my quality of life much better! I appreciate it very much!
Amanda Vanderpool
2022-12-31
I just started going to Legacy Family Chiropractic and already have seen progress. I am not having as much neck pain and not having as many migraines. It is definitely worth the visit.
I WANT TO SCHEDULE AN APPOINTMENT
Frequently Asked Questions
Can chiropractors help with fibromyalgia?
Yes! If your doctor is not recommending improving the spine and nervous system through specific, scientific, and neurologically-based chiropractic care, then they are likely not aware of the abundance of published science on this topic. Co-management of Fibromyalgia is where we see the best results, so send your doctor this page after you've read through it and understand the importance of the nervous system and spine!
What causes fibromyalgia?
Several factors (confirmed in published science) are present when you get a diagnosis of Fibromyalgia. Everything from life events to genetics to physical gut biome markers. Medical experts often say they don't know what causes Fibromyalgia, and most still don't use the known objective diagnostic criteria that can help guide them properly, but here's what we DO know and always test for:
The known, well-researched causes that are always present are:
Neurological Stress Leading to Dysautonomia
Stress on your brain and nervous system can come from emotional or psychological traumas and life events but also from physical stress and damage to the nervous system via the spine. Damage or distortion to the curve in your neck has been found in almost 90% of Fibromyalgia cases. This is why corrective chiropractic is so helpful. Chiropractors correct subluxations to restore normal function of the autonomic nervous system, which is known for its beneficial effects on pain levels, the gut microbiome, inflammation, the immune system, and more. Learn more about subluxation on our Low Back Pain page.
Destruction of the Gut Microbiome Leads to Chronic Inflammation
Your gut directly links to your brain and the pain centers in the nervous system via the vagus nerve. Any damage to it produces a hyper-chronic stress response that can be difficult to overcome.
By specifically addressing these two factors (Dysautonomia and chronic inflammation of the gut-brain connection), we have been very successful with the vast majority of cases of Fibromyalgia that we have seen. The patients following our 5 Essentials system often have a complete resolution of symptoms and come off several prescriptions at medical re-exams.
To dive into the research that backs all of this up, please click on the links provided throughout this page.
What are the symptoms of fibromyalgia?
There are many symptoms of Fibromyalgia. The most common are extreme sensitivity and chronic pain throughout the entire body, and debilitating fatigue. Other symptoms can include sleep disturbances, poor gut and digestive health (autoimmune conditions included), hypersensitivity to stimuli, psychiatric and cognitive disorders, and, most importantly, dysfunction of the autonomic nervous system (the part of your nervous system that you don't voluntarily control, e.g., your heartbeat, hormones, digestion, etc.) If you or someone you know is going through this, please share this page with them. It could save years of pain and suffering by allowing us to get to the root cause.
What happens if fibromyalgia is left untreated?
Most of the worst symptoms are rooted in physical damage to the nervous system and gut microbiome. Leaving it untreated can mean worsening all symptoms over time due to increasing levels of inflammation and stress on the nervous system. It is best to get it properly evaluated as soon as possible and then commit to fixing the root causes of the symptoms over time. We've seen the extreme pain and sensitivity reduce dramatically within a couple of weeks in some instances with chiropractic care alone, so it doesn't always need a comprehensive, expensive functional medical approach in every case.
Will my insurance cover care in your clinic for Fibromyalgia?
Yes and no. But don't worry, as we say: "No insurance, no problem!" While we get above-average results with conditions such as Fibromyalgia and other inflammatory/auto-immune conditions, it's important to note we are not directly diagnosing or treating them. These results come as part of our focus on healing the dysfunctions in the nervous system. Therefore, medical health insurance only covers chiropractors for one thing: correction of spinal subluxation and the associated spinal rehab that impacts your nervous system. However, we see a yearly trend where insurance companies deny more claims and offer less coverage for chiropractic care and our various rehab protocols. So we've switched to a better system, still producing better results for you!
The great news is Legacy Family Chiropractic has stopped accepting most insurance plans and instead offers significant cash discounts that exceed what your insurance would have covered, leaving you with an out-of-pocket cost lower than using your insurance in the long run and, far more importantly, placing you on a plan suited for correcting and fixing the actual cause and not just providing you with the temporary relief that insurance is designed for. We do currently accept Medicare if you are over the age of 65. For most other insurances, we recommend using our cash discounts, which allow you to self-submit to your insurance if you choose.
Choose your provider wisely. If insurance-based medicine were interested in providing the best results, they'd pay for much more than drugs, surgery, and temporary pain relief treatments. You definitely get what you pay for in chiropractic and Healthcare. At Legacy Family Chiropractic, only one thing matters…getting you back to the best version of YOU!
Sarzi-Puttini, P., Giorgi, V., Marotto, D. et al. Fibromyalgia: an update on clinical characteristics, aetiopathogenesis and treatment. Nat Rev Rheumatol 16, 645–660 (2020). https://doi.org/10.1038/s41584-020-00506-w
"Fibromyalgia: Symptoms, Diagnosis & Treatment." Cleveland Clinic, 1 December 2022, https://my.clevelandclinic.org/health/diseases/4832-fibromyalgia.
"The American College of Rheumatology preliminary diagnostic criteria for fibromyalgia and measurement of symptom severity." PubMed, https://pubmed.ncbi.nlm.nih.gov/20461783/.
Carteron, Nancy. "Fibromyalgia: Symptoms, Treatment, Causes, Triggers, and More." Healthline, 28 February 2022, https://www.healthline.com/health/fibromyalgia.
"The Vast Majority of Patients With Fibromyalgia Have a Straight Neck Observed on a Lateral View Radiograph of the Cervical Spine: An Aid in the Diagnosis of Fibromyalgia and a Possible Clue to the Etiology." NCBI, 27 October 2022, https://www.ncbi.nlm.nih.gov/pmc/articles/PMC9940839/.
Katz, Robert S., and Anthony Farkasch. "The Straight Neck in Fibromyalgia." ACR Meeting Abstracts, https://acrabstracts.org/abstract/the-straight-neck-in-fibromyalgia/.
Dellwo, Adrienne. "Fibromyalgia and Gut Microbiome Abnormalities." Verywell Health, https://www.verywellhealth.com/fibromyalgia-gut-microbiome-4774803.
Minerbi, Amira,*; Gonzalez, Emmanuelb,c; Brereton, Nicholas J.B.d; Anjarkouchian, Abrahame; Dewar, Kenc,f; Fitzcharles, Mary-Anna,g; Chevalier, Stéphaniee,h,i; Shir, Yorama. Altered microbiome composition in individuals with fibromyalgia. PAIN 160(11):p 2589-2602, November 2019. | DOI: 10.1097/j.pain.0000000000001640
"Determining the association between fibromyalgia, the gut microbiome and its biomarkers: A systematic review." NCBI, 20 March 2020, https://www.ncbi.nlm.nih.gov/pmc/articles/PMC7083062/.
Harrison, SO. "A review of biomechanics of the central nervous system–Part I: spinal canal deformations resulting from changes in posture." PubMed, https://pubmed.ncbi.nlm.nih.gov/10367759/.
Harrison, SO. "A review of biomechanics of the central nervous system–part II: spinal cord strains from postural loads." PubMed, https://pubmed.ncbi.nlm.nih.gov/10395435/.
Harrison, SO. "A review of biomechanics of the central nervous system–Part III: spinal cord stresses from postural loads and their neurologic effects." PubMed, https://pubmed.ncbi.nlm.nih.gov/10478773/.
Boone, Ralph. "Sympathetic and parasympathetic responses to specific diversified adjustments to chiropractic vertebral subluxations of the cervical and thoracic spine." PubMed, https://pubmed.ncbi.nlm.nih.gov/19646369/.
"The efficacy of manual therapy on HRV in those with long-standing neck pain: a systematic review." PubMed, 1 June 2023, https://pubmed.ncbi.nlm.nih.gov/37261845/.
"Neurophysiological Effects of High Velocity and Low Amplitude Spinal Manipulation in Symptomatic and Asymptomatic Humans: A Systematic Literature Review." PubMed, 1 August 2019, https://pubmed.ncbi.nlm.nih.gov/31335790/.
G, Alex. "✍️." YouTube, 30 August 2022, https://www.semanticscholar.org/paper/Sympathetic-and-parasympathetic-responses-to-to-of-Welch-Boone/ac0b955fc69b7365cedb0ab7a35b91729811abe3?sort=is-influential.
Sebastian-Rausell D.M., Martinez-Garcia A.B., Jaume-Llinas A.S., Escobio-Prieto I. Influence of vertebral manipulations on the autonomic nervous system. Russian osteopathic journal . 2021;(3):106-120. https://doi.org/10.32885/2220-0975-2021-3-106-120
"Demonstration of Autonomic Nervous Function and Cervical Sensorimotor Control After Cervical Lordosis Rehabilitation: A Randomized Controlled Trial." PubMed, 1 April 2021, https://pubmed.ncbi.nlm.nih.gov/33543266/.
G, Alex. "✍️." YouTube, 30 August 2022, https://www.semanticscholar.org/paper/Autonomic-nervous-system-and-endocrine-system-to-in-Farrell-Bell/697865ca818fb61f909595e443d05aeb1e2dcb50.
"Instant Effect of Chiropractic Upper and Middle Thoracic Zone Manipulations on Autonomic Nervous System." DergiPark, https://dergipark.org.tr/en/pub/ijtcmr/issue/66332/980061.
"Heart rate variability modulation after manipulation in pain-free patients vs patients in pain." PubMed, https://pubmed.ncbi.nlm.nih.gov/19447264/.
"Effects of Upper and Lower Cervical Spinal Manipulative Therapy on Blood Pressure and Heart Rate Variability in Volunteers and Patients With Neck Pain: A Randomized Controlled, Cross-Over, Preliminary Study." PubMed, https://pubmed.ncbi.nlm.nih.gov/26693212/.
Ruegg, Richard. "Spinal manipulative therapy reduces inflammatory cytokines but not substance P production in normal subjects." PubMed, https://pubmed.ncbi.nlm.nih.gov/16396725/.
Zetterman, T., Markkula, R., Miettinen, T. et al. Heart rate variability responses to cognitive stress in fibromyalgia are characterised by inadequate autonomous system stress responses: a clinical trial. Sci Rep 13, 700 (2023). https://doi.org/10.1038/s41598-023-27581-9
Calders, Patrick. "Heart rate variability in patients with fibromyalgia and patients with chronic fatigue syndrome: a systematic review." PubMed, https://pubmed.ncbi.nlm.nih.gov/23838093/.
"Sympathetic nervous system dysfunction in fibromyalgia, chronic fatigue syndrome, irritable bowel syndrome, and interstitial cystitis: a review of case-control studies." PubMed, https://pubmed.ncbi.nlm.nih.gov/24662556/.
"Influence of autonomic nervous system dysfunction in the genesis of sleep disorders in fibromyalgia patients." PubMed, https://pubmed.ncbi.nlm.nih.gov/28681708/.
"Relationship between sympathetic activity and pain intensity in fibromyalgia." PubMed, https://pubmed.ncbi.nlm.nih.gov/25786044/.
Bonaz, Bruno. "Autonomic Dysfunction: A Predictive Factor of Risk to Develop Rheumatoid Arthritis?" NCBI, 4 March 2016, https://www.ncbi.nlm.nih.gov/pmc/articles/PMC4856772/.
Krotin, Mirjana. "Cardiac autonomic dysfunction in patients with systemic lupus, rheumatoid arthritis and sudden death risk." PubMed, https://pubmed.ncbi.nlm.nih.gov/20422909/.
"Autonomic dysfunctions in multiple sclerosis: Challenges of clinical practice (Review)." NCBI, 14 October 2020, https://www.ncbi.nlm.nih.gov/pmc/articles/PMC7588778/.
"Autonomic dysfunction in multiple sclerosis." PubMed, https://pubmed.ncbi.nlm.nih.gov/26070809/.
"Autonomic Dysregulation in Multiple Sclerosis – PMC." NCBI, https://www.ncbi.nlm.nih.gov/pmc/articles/PMC4581177/.
"Autonomic dysfunction in Alzheimer's disease: tools for assessment and review of the literature." PubMed, https://pubmed.ncbi.nlm.nih.gov/24898649/.
"Dysautonomia in Alzheimer's Disease – PMC." NCBI, 8 July 2020, https://www.ncbi.nlm.nih.gov/pmc/articles/PMC7404689/.
"Dysautonomia in Alzheimer's Disease." PubMed, 8 July 2020, https://pubmed.ncbi.nlm.nih.gov/32650427/.
Meeus, Mira. "Malfunctioning of the autonomic nervous system in patients with chronic fatigue syndrome: a systematic literature review." PubMed, https://pubmed.ncbi.nlm.nih.gov/24601948/.
"Vagus nerve stimulation improves locomotion and neuronal populations in a model of Parkinson's disease." PubMed, https://pubmed.ncbi.nlm.nih.gov/28918943/.
"Psychobiotics and the Manipulation of Bacteria–Gut–Brain Signals." NCBI, https://www.ncbi.nlm.nih.gov/pmc/articles/PMC5102282/.
"Stress and the Brain-Gut-Microbiota Axis (Prof. John F. Cryan)." SlideShare, https://www.slideshare.net/VHIR/stress-and-the-braingutmicrobiota-axis-prof-john-f-cryan.
Cryan, John F. "Seminar: "Stress and the Brain-Gut-Microbiota Axis" (prof. John F. Cryan, PhD)." YouTube, 5 June 2013, https://www.youtube.com/watch?v=7cfYVmwf5e4.
"Chronic inflammation in the etiology of disease across the life span." NCBI, 5 December 2019, https://www.ncbi.nlm.nih.gov/pmc/articles/PMC7147972/.
"The Gut Microbiota and Inflammation: An Overview." PubMed, 19 October 2020, https://pubmed.ncbi.nlm.nih.gov/33086688/.
"Gut microbiota alterations and health status in aging adults: From correlation to causation." NCBI, https://www.ncbi.nlm.nih.gov/pmc/articles/PMC8444961/.
"Effectiveness of Therapeutic Exercise in Fibromyalgia Syndrome: A Systematic Review and Meta-Analysis of Randomized Clinical Trials." NCBI, 13 August 2017, https://www.ncbi.nlm.nih.gov/pmc/articles/PMC5632473/#B21.
"Effectiveness of physical activity in reducing pain in patients with fibromyalgia: a blinded randomized clinical trial." PubMed, https://pubmed.ncbi.nlm.nih.gov/21594719/.
Vogel, PA. "Effects of aerobic exercise versus stress management treatment in fibromyalgia. A 4.5 year prospective study." PubMed, https://pubmed.ncbi.nlm.nih.gov/8614771/.
"Resistance exercise improves muscle strength, health status and pain intensity in fibromyalgia–a randomized controlled trial." PubMed, 18 June 2015, https://pubmed.ncbi.nlm.nih.gov/26084281/.
"A randomized controlled trial of muscle strengthening versus flexibility training in fibromyalgia." PubMed, https://pubmed.ncbi.nlm.nih.gov/12022321/.